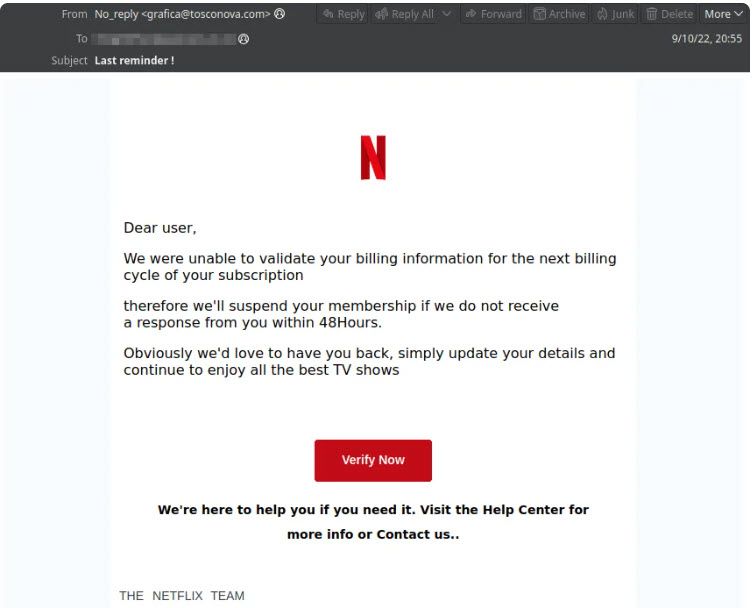 Yahoo Finance reported:
Aussies are being warned of a new email phishing scam that targets Netflix users and attempts to steal their financial and personal information.
Email security company MailGuard intercepted the scam and is warning Aussies to delete the email immediately and not click on any links.
The subject line of the email reads "Last reminder!" and claims to be sent from Netflix, using Netflix branding. "Clicking the button to verify their account details directs the customer to a phishing site, which looks quite similar to the login page used by Netflix," MailGuard said.
Find out more with the original article
here
.
Enroll in Training Sessions: Last Thursday of Every Month is Training on Frauds and New Scam Alerts and How to Combat
Create a Free Account
Free! Authentication Training Sessions
Free! Access to Vendor Process FAQs
Free! Join Weekly Q&As
Free! Resource Library w/Validation Resources & More!

+ You're Ready to Enroll in 56+ Training Sessions