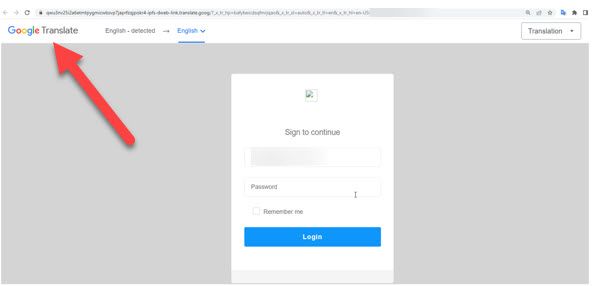 KnowBe4 reported:
Most scams focused on stealing the victim's credentials tend to spoof the specific platform to which the credentials provide access.
But in this latest attack – apparently on G Suite users – the threat actors got somewhat creative.
The initial phishing email targets Spanish-speaking users, using a pretty common social engineering tactic revolving around the need to confirm an account.
The unique execution here is the spoofing of a Google Translate page to make the victim user believe they are providing credentials within a safe environment – one owned and operated by Google.
Find out more with the original article
here
.
Enroll in Training Sessions: Last Thursday of Every Month is Training on Frauds and New Scam Alerts and How to Combat
Create a Free Account
Free! Authentication Training Sessions
Free! Access to Vendor Process FAQs
Free! Join Weekly Q&As
Free! Resource Library w/Validation Resources & More!

+ You're Ready to Enroll in 56+ Training Sessions