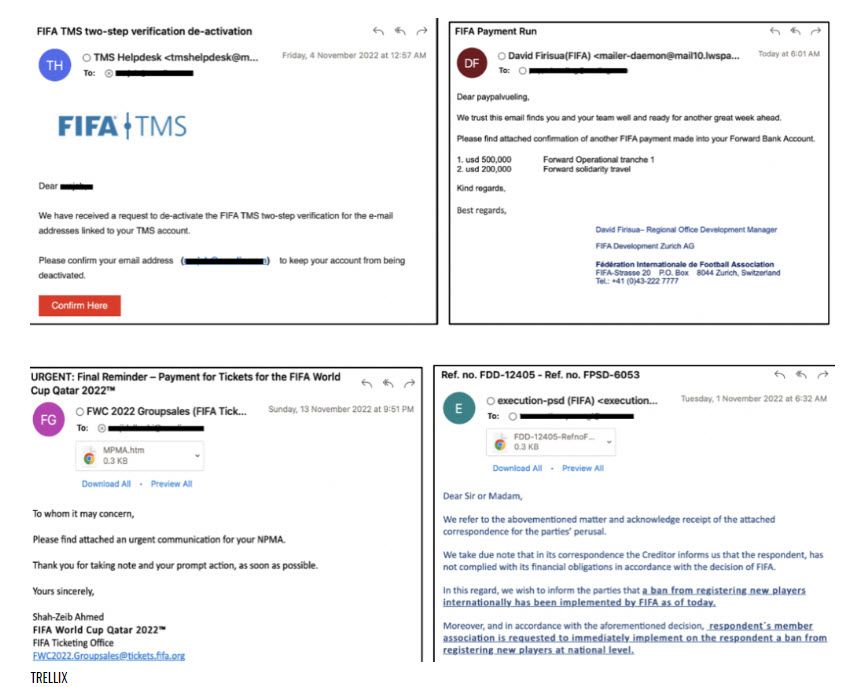 The Record reported:
Email-based phishing attacks targeting the Middle East doubled in October in the lead up to the World Cup in Qatar, according to new research from Trellix.
Many of the emails purport to come from the FIFA help desk or ticketing office while some impersonate specific team managers and departments. Others claim to be notifications about bans implemented by FIFA, or spoof Snoonu, the official food delivery partner of the World Cup.
Trellix researchers said the campaigns leverage customized web pages that appeared very genuine and a variety of malwares were included in the attacks.
John Fokker, Head of Threat Intelligence & Principal Engineer at Trellix, told The Record that they anticipate these attacks to continue through January 2023.
Find out more with the original article
here
.
Enroll in Training Sessions: Last Thursday of Every Month is Training on Frauds and New Scam Alerts and How to Combat
Create a Free Account
Free! Authentication Training Sessions
Free! Access to Vendor Process FAQs
Free! Join Weekly Q&As
Free! Resource Library w/Validation Resources & More!

+ You're Ready to Enroll in 56+ Training Sessions