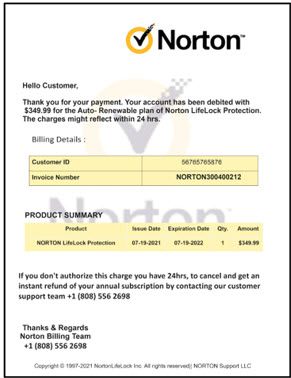 KnowBe4 reported:
In each case, an invoice or notification of a processed payment is sent – used to grab the attention of the victim and create a sense of urgency to respond.
As part of their campaign, note that there are no email addresses available to respond to. Instead, a phone number is prominently displayed at the bottom of each email, giving the victim only one option to attempt to "address" the undesired expense.
The scammer on the other end of the call uses one of a few patterned call scripts to convince the victim they need to allow the scammer to take over the victim's computer using support software. Legitimate-looking websites are used to further establish legitimacy:
Find out more with the original article
here
.
Enroll in Training Sessions: Last Thursday of Every Month is Training on Frauds and New Scam Alerts and How to Combat
Create a Free Account
Free! Authentication Training Sessions
Free! Access to Vendor Process FAQs
Free! Join Weekly Q&As
Free! Resource Library w/Validation Resources & More!

+ You're Ready to Enroll in 56+ Training Sessions