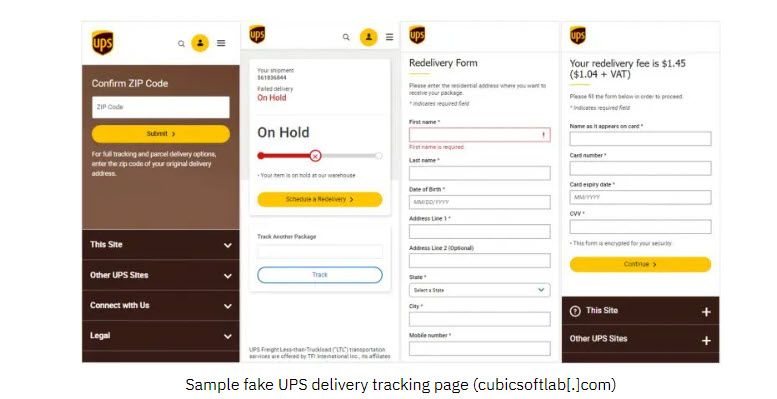 TrendMicro reported:
The attached phishing link will take you to a fake UPS tracking page that's designed to record any information you submit, including your home address and credit card details.

Impersonating trusted brands, scammers contact you using excuses like bogus security alerts or fake package notifications via text message or email — always with the goal of getting you to click on phishing links.

They try to prompt you into completing various tasks after clicking on the links, for example, "verifying" your account or filling out an online form. For example, they send you fake delivery notifications and take you to a fake delivery tracking page:


Find the original article and read more
here
.
Enroll in Training Sessions: Last Thursday of Every Month is Training on Frauds and New Scam Alerts and How to Combat
Create a Free Account
Free! Authentication Training Sessions
Free! Access to Vendor Process FAQs
Free! Join Weekly Q&As
Free! Resource Library w/Validation Resources & More!

+ You're Ready to Enroll in 56+ Training Sessions